Coiled Coils as Versatile Modules for Mammalian Cell Regulation
1
Department of Synthetic Biology and Immunology, National Institute of Chemistry, Hajdrihova 19, 1000 Ljubljana, Slovenia
2
Interdisciplinary Doctoral Study of Biomedicine, Medical Faculty, University of Ljubljana, 1000 Ljubljana, Slovenia
†
These authors contributed equally.
*
Authors to whom correspondence should be addressed.
Received: 30 Jan 2023 Accepted: 30 Mar 2023 Published: 06 Apr 2023
Abstract
Synthetic biology is a rapidly growing field that allows us to better understand biological processes at the molecular level, and enables therapeutic interventions and biotechnological applications. One of the most powerful tools in synthetic biology is the small, customizable, and modular protein–protein interaction domains, which is used to regulate a wide variety of processes within mammalian cells. Here we review designed coiled coil dimers that represent a set of heterodimerization domains with many advantages. These dimers have been useful for directing the localization of selected proteins within cells, enhancing chemical or light-regulated transcription, creating fast proteolysis-based responsive systems and protein secretion, genome editing, and cell–cell interaction motifs. Additionally, we will discuss how these building blocks are used in diverse applications, such as CAR T cell regulation and genome editing. Finally, we will look at the potential for future advances in synthetic biology using these building modules.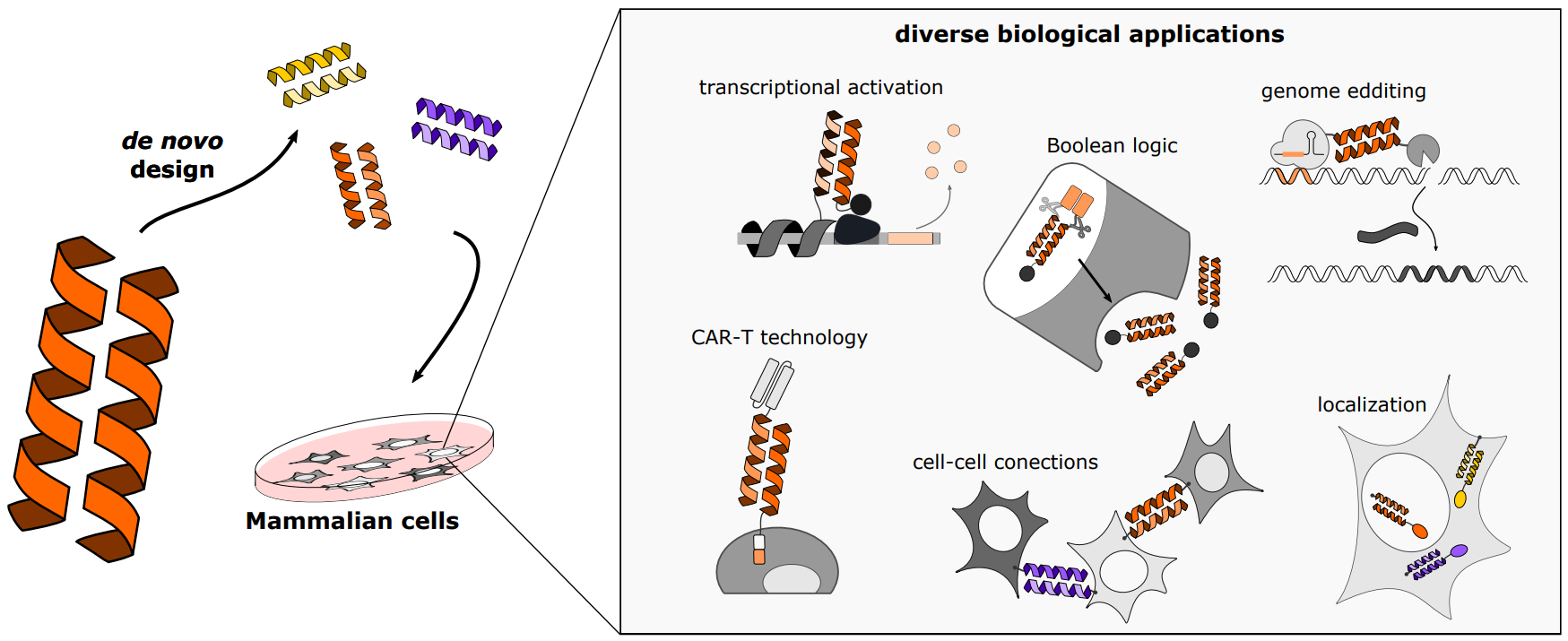 © 2023 by the authors; licensee SCIEPublish, SCISCAN co. Ltd. This article is an open access article distributed under the CC BY license (http://creativecommons.org/licenses/by/4.0/).