Communication
Open Access
Established Hepatic Stellate Cell Lines in Hepatology Research
1
Institute of Molecular Pathobiochemistry, Experimental Gene Therapy and Clinical Chemistry (IFMPEGKC), RWTH University Hospital Aachen, D-52074 Aachen, Germany
*
Authors to whom correspondence should be addressed.
Received: 06 Feb 2023 Accepted: 17 Mar 2023 Published: 21 Mar 2023
Abstract
Hepatic stellate cells comprise a minor cell population in the liver that plays a key role in the pathogenesis of hepatic fibrosis. In chronic liver damage, they undergo a transition from a quiescent to a highly proliferative phenotype with the capacity to synthesize large quantities of extracellular matrix compounds such as collagens. Because of their pivotal role in liver disease pathogenesis, this hepatic cell population has become into the focus of liver research for many years. However, the isolation of these cells is time consuming and requires trained laboratory personnel. In addition, working with primary cells requires the following of ethical and legal standards that need to be approved by the respective authorities. Therefore, continuous growing hepatic stellate cells have become very popular in research laboratories because they are widely available, easy to handle, allow a continuous supply of materials, and further allow reduction of lab animal use in biomedical research. This communication provides some general information about immortalized hepatic stellate cell lines from mouse, rats and humans.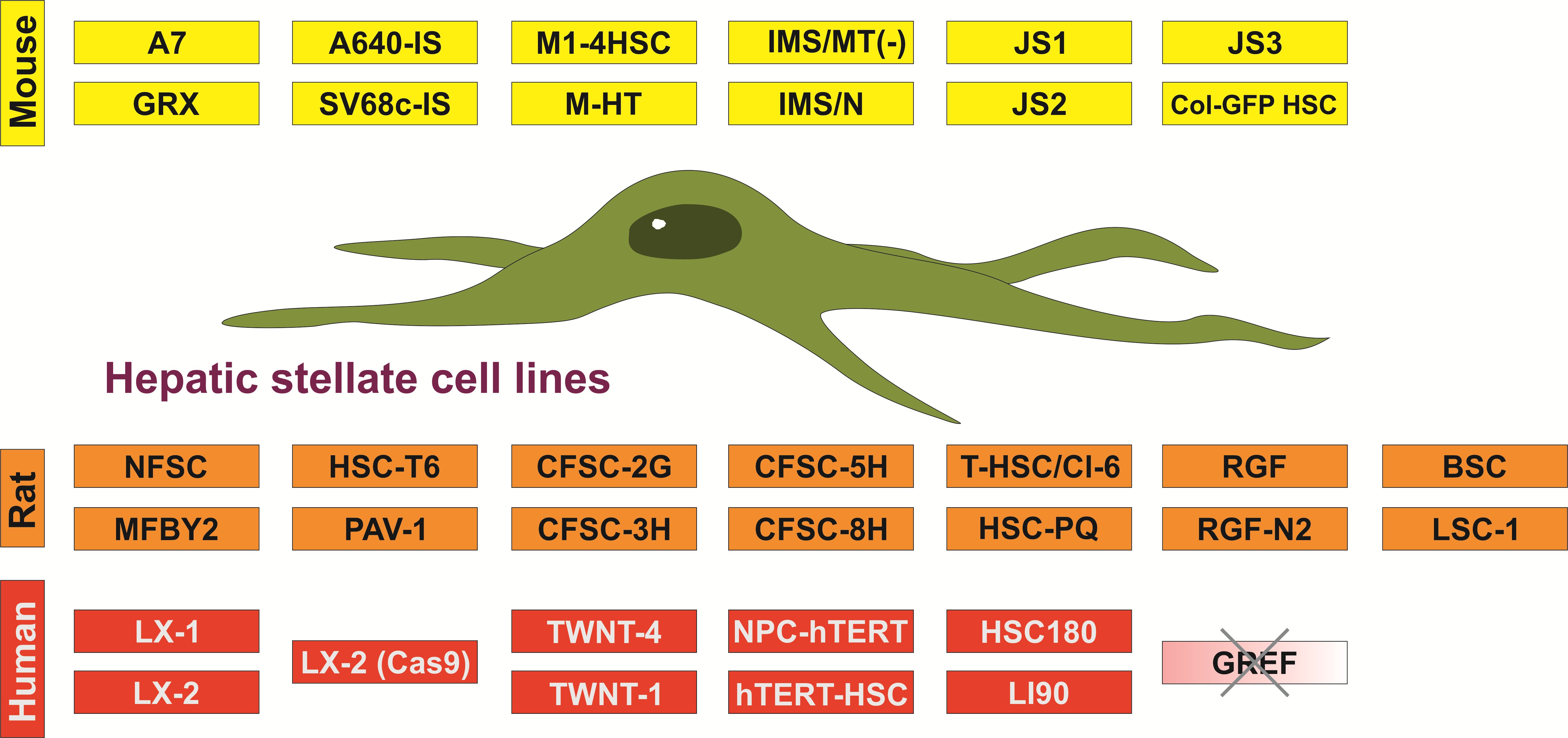 © 2023 by the authors; licensee SCIEPublish, SCISCAN co. Ltd. This article is an open access article distributed under the CC BY license (http://creativecommons.org/licenses/by/4.0/).