Green Strategies for Plastic Recycling and Management
Deadline for manuscript submissions: 31 Mar 2024.

Topic Editor (1)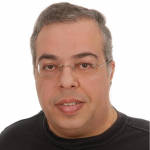 Dr. Grigorios L. Kyriakopoulos
Website
Topic Editor
School of Electrical and Computer Engineering, National Technical University of Athens, Athens, Greece
Interests: Engineering, Environment, Energy, Renewable Energy Sources, Low Carbon Economy, Waste Management from Organic Pollutants, Properties of Polymer Materials, Business Administration, Education, Culture, Human Resource Management, Psychology, Urban and Regional Development, Forest Resources Management, Extroversion and Internationalization of Small and Medium Enterprises (SMEs), Development Economics, Environmental Systems, Circular Economy, Behavioral Ecology
Topic Collection Information
Waste generation is a global issue of high environmental interest during the second half of the 20th century and an especially contentious issue within the last 3 decades of analysis. Plastics and polymeric materials are the most severe pollutants. The behavioral shift of consumerism and the buying preferences in mass consumption of plastic wastes in the form of either consumable products or in the form of packing garbage, both of them necessitate different collection and waste management methods that could further support energy savings in transportation, processing and final disposal to the environment, supporting the environmental sustainability of all these different types of plastic wastes generated.

In this research context, this topic has focused on the different ways of plastics management from a cradle to cradle approach, covering all green strategies for synthesis and functionalization of polymers waste collection, including the in-source waste separation, the routes of waste management in separated batches of collection, as well as the different methods of recycling in the light of appreciating and valuing an otherwise depreciated value of plastic waste disposed. The main considerations of such a scale of research, laboratory, pilot, in-field, or follow-up studies should be not only the environmental sustainability through circulating an otherwise plastic waste matter, but also the deployed measures, priorities and future prospects of zero-emission procedures, as well as the applicability of those low-energy consumption processes to guide feasible policies of plastic waste green management.
Published Papers (0 papers)